Aleene's ® "Tacky" Glue
This all-purpose glue is wonderful. It works on paper crafts the best. It is not archivally safe so if you are making a project that you want preserved for more that your lifetime, use a PVA book binder's glue that is available at your local scrapbooking store.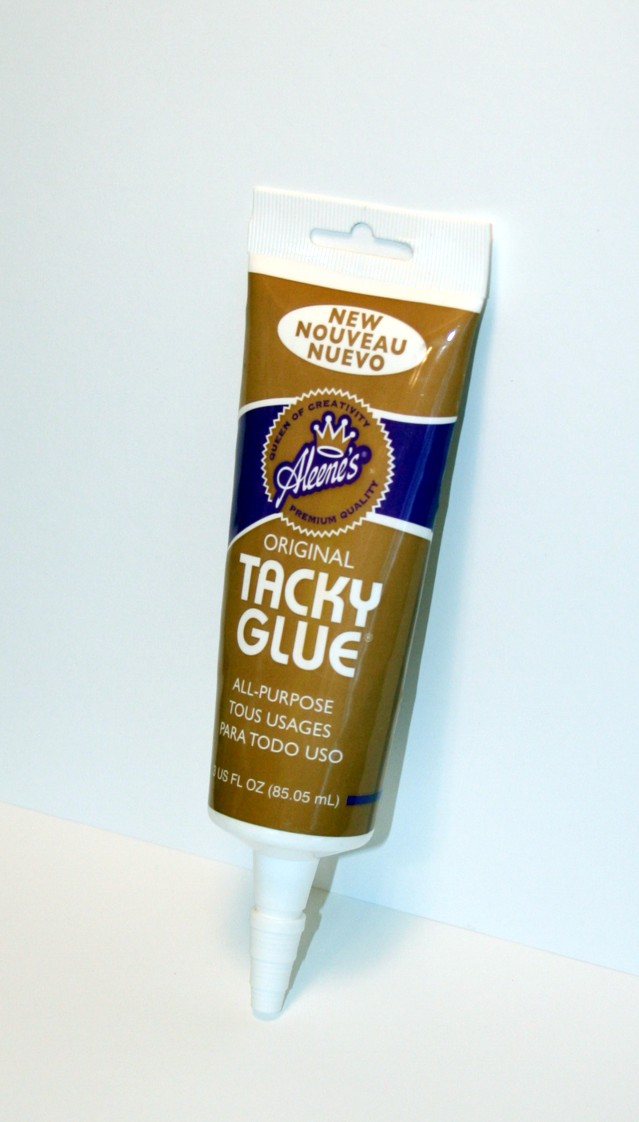 Here is the new packaging, a tube. I was hoping that the tube would make it easier to dispense, but quite honestly, it doesn't. The end gets clogged. I will stick (no pun intended) with the classic bottle.