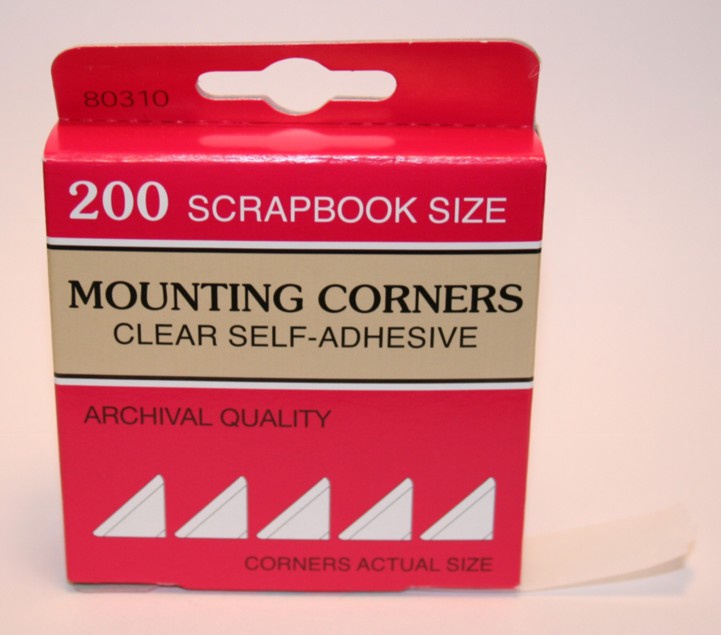 Photo or mounting corners
These have their place, no matter where you buy them, or what brand. They also come in a TON of great colors and sizes!
I use them most often in my heritage scrapping. I use them when I do not want to adhere a very old picture to a page with glue or tape. This way, the picture is attached, and can be removed if necessary!
Heidi Swapp has new fabulously colored photo corners. Check them out at your LSS!