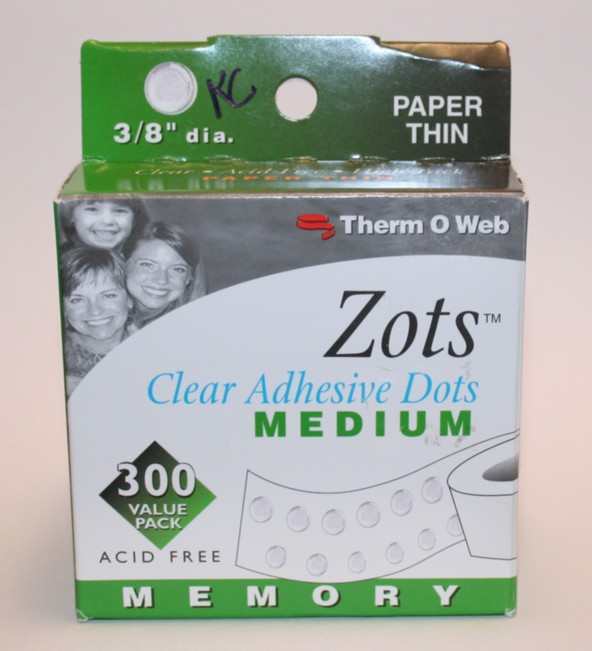 Therm O Web ® Zots ™
According to Scrapbook Answers:
"Scrappers who prefer a little more wiggle should opt for the Zots ™. Although Zots ™ have good staying power. The adhesive grabs less aggressively, which allows you to move an item around before pressing it into permanent place. We did find that we needed to use more Zots ™ to secure thicker supplies, such as heavily textured cardstock and bulky metal embellishments." They gave the Zots ™ three stars out of four.
After using these myself, I am not impressed. They are difficult to remove from the packaging. Even putting the embellishment onto the dot, instead of peeling it off, did not help. The stick works fine, but I hate getting these stuck on myself and other places I don't need them.