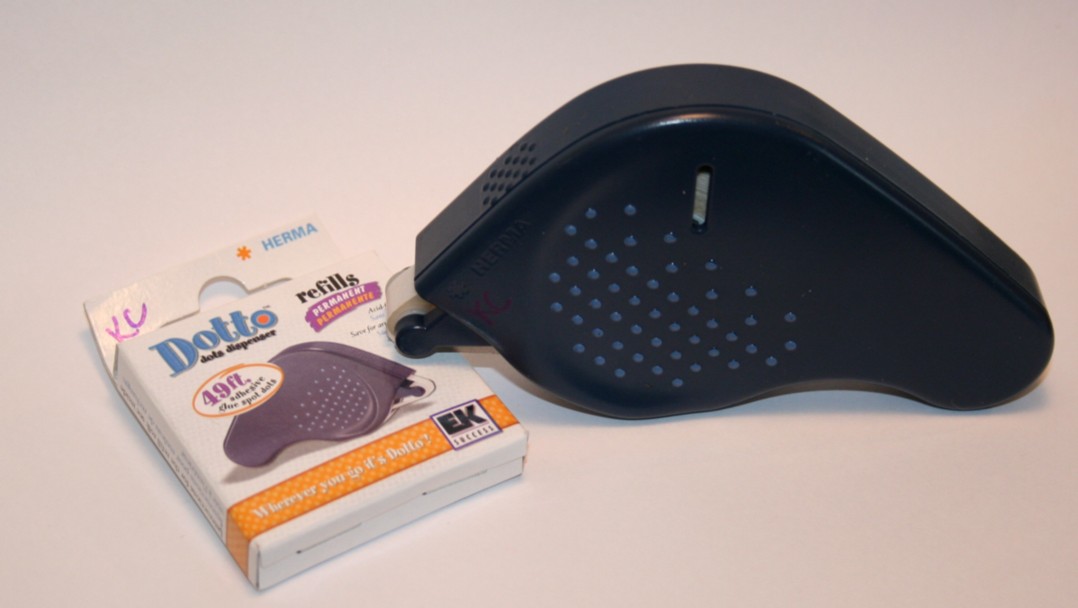 Herma Dotto ™ by EK Success
This is the most disappointing dispenser I have used. Everyone had one, so I figured they must be great, not for me. I am frustrated by the dots getting stuck in the dispenser and how it constantly gets clogged. It is the most expensive adhesive I have purchased. It works well on paper and photos, when it actually works.
Rumor has it that EK has discontinued this product. From what I can gather, they discontinued the permanent adhesive and kept the repositionable adhesive refills.