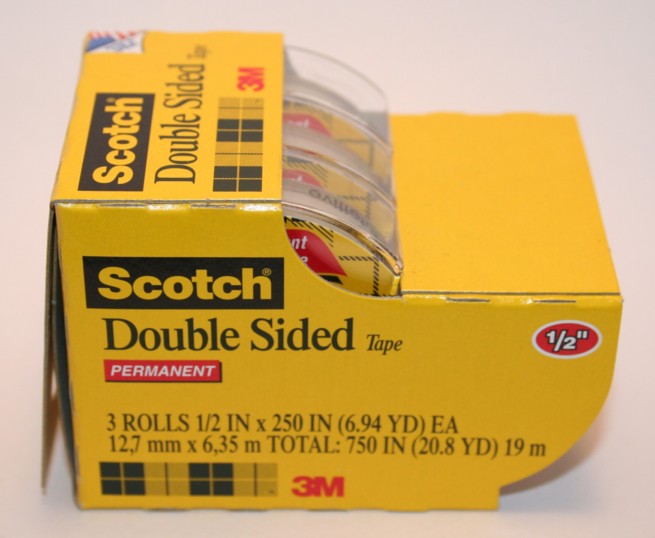 Scotch ® Double Sided tape
This has to be my favorite adhesive for paper and photos. It is the cheapest form of adhesive especially when you go to an office supply store and buy a cheap tape dispenser. Wal-Mart and Office Max both carry the rolls for the dispenser. I make sure that I buy the permanent version of this tape. If you are worried about placement and like to rearrange your layouts, then consider the temporary adhesive. Be aware that when you buy the temporary, you will have to apply some sort of permanent adhesive after you are satisfied.
This does not work on vellum. I also would not use it for paper crafts such as book making, book covering, attaching items to 3 dimensional objects, and so on.