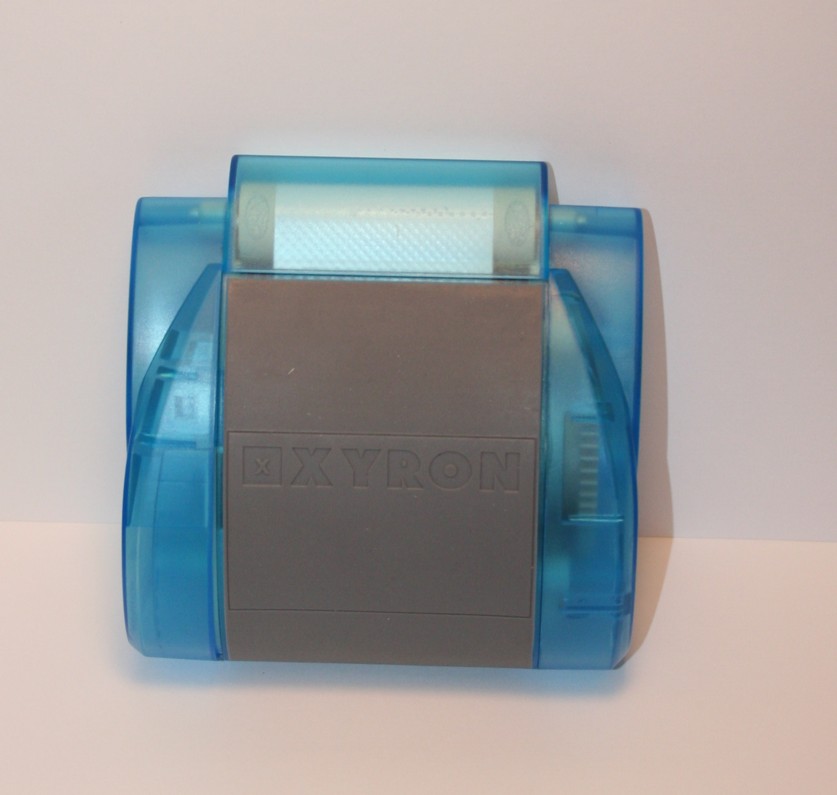 Xyron Cheetah Runner
This adhesive runner applies a strip of adhesive about 2 inches wide. I love using it when altering because it lays a perfectly even layer of adhesive. The stick is excellent. This is not a traditional Xyron because you do not run your paper through this, you run this over the paper. It works like any other adhesive runner, just with a wider adhesive path. Michael's carries this product and they put their refills on sale quite frequently. I have used it on several projects and have yet to replace the adhesive cartridge.
Here is a photo of the adhesive line: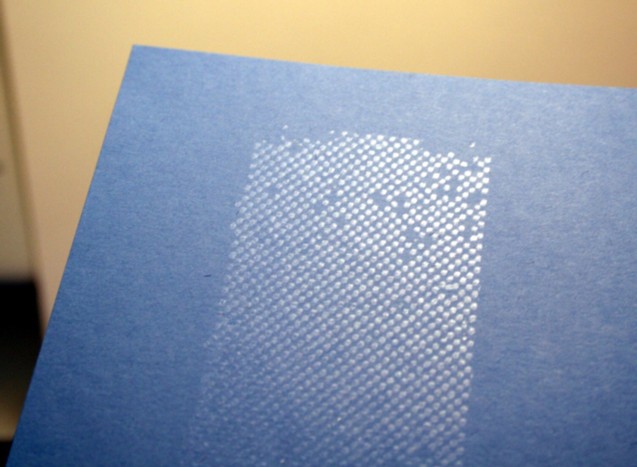 Here is a photo of the Cheetah adhesive with vellum:, if you look closely, you can see it leaves the pattern, as in the above photo. I think this would work for patterned vellum, where the background would not be noticed.